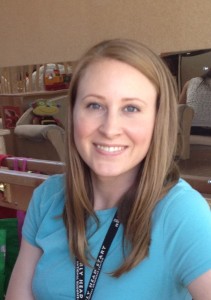 When people ask me where I'm from I don't exactly know what to say. Do they mean where was I born? Where do I live now? Where have I spent most of my life? I sometimes say, "I'm from all over." But that's not exactly true. I was born in Louisiana. I am a southern girl and have an affinity for southern charm, hospitality, climate, and food. I am a midwestern girl, too. I've lived in Kansas, Colorado, and Nebraska. I am proud to have lived in Texas for a bit, but not sure how I identify with it. And, I'm an honorary native Arizonan. Living here for more than 20 years affords residents this status.
Growing up I had the opportunity to play in the mud, pick wild berries, ride horses, dance, practice gymnastics, fly in a two-person airplane with my grandpa, climb trees, garden, take care of animals, swim in the ocean, build snowmen, ride bicycles, read books for hours, do endless chores, learn to drive a stick-shift, care for my own vehicle, fish, hunt, get in trouble, get stitches, and feel the love of my family.
What is my profession? Well, how long have you got? Just kidding, it's not that difficult. Education and experience-wise, I'm an educator and social worker. Children ages zero to three are my specialty. I've enjoyed second jobs as a cheerleading coach, mural artist, and  first aid and CPR instructor. Currently I'm a writer; this is my newest profession. Author is on the horizon. I will forever be an educator and social worker, though, one does not ever truly leave the work.
I love animals, nature, physical activity (let me know if you need help moving!), cooking, cocktails, painting, literature, travel, friends and family, and most of all my husband. I am very open and tolerant, though intolerance tries my patience.
In this blog, I write about my childhood experiences and my adult experiences with children. Questions, comments and suggestions are all welcome, so please feel free to share. I am available for consultation as well. I hope you enjoy reading the stories as much as I enjoy writing them.