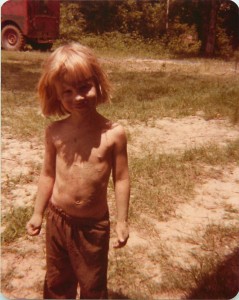 A child's job is to play. Through play children learn, and through learning achieve understanding.
My first childhood career was getting dirty, sticky and making a mess. I was good at it and often received positive reinforcement and subsequent promotions for my hard work. I was self motivated and could be a team player. Did you start out with the same first job as me? Or, does this sound like your own children?
Luckily, I had a great on the job trainer, my older brother. But kids don't necessarily need a trainer, and they certainly don't need to have any prior experience to excel at this career. The beauty of this path is that there is no path. The directions a child could take are endless- as long as someone else doesn't get in the way of their creative process. Parents, caregivers and other children sometimes can stifle a child's learning by "helping" them too much. We don't need to help children play. My advice to adults is to enjoy yourself, play, get dirty, relax. Sometimes you teach children more by not teaching and by just being.
Getting dirty, feeling the earth, being outside- humans were made for this. Children instinctively reach for the ground. Just watch them. Let them be. Follow their lead. Breathe. Take a photo if you must, then put the phone down and become present. If you can't help yourself and feel that you must be doing something, then talk to the child. Describe what they are doing. Ask open ended questions. This benefits infants through adolescents.
The picture above shows me a few weeks before my third birthday. If you look closely you will see mud dried on my face and body. I have several pictures similar to this one, different ages, different levels of mud, showing the progression of my work. It's no longer my career, but I do freelance in dirt from time to time. How about you?