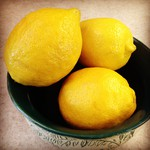 This week I volunteered to be an observer for a Guinness World Record event. The company my friend works for was attempting to set the world record for "The Largest Simultaneous Financial Literacy Lesson in Multiple Locations". They were successful and a new world record and category will now be a part of the Guinness Book of World Records. My role was simple, observe the lessons, count the number of children and facilitators, document the start time, take some video and then 'facetime' with a Guinness representative. After the classroom lesson, volunteers and facilitators were invited to join recess and lunch with the kids. During recess I chatted with two 5th grade girls about their experience during the lesson. When asked, "What did you think about the lesson today?" one girl replied, "Good". With that response, I knew I was going to have to employ more skills. I smiled, agreed, and joked a little. Once the girls smiled and began laughing, that's when I asked the second question, "So, what was good about the lesson?" Sneaky, right? The second girl said, "The part about how to save money, why it's important." and the first girl added, "Yeah, and ideas of how to make money. You can't save it if you don't have any." Brilliant. I then asked, "Was there an idea you liked best?" She answered, "Yeah, I'm going to start a lemonade stand."
This experience got me thinking about how I earned and saved money as a child. The old standby, the Tooth Fairy, came through regularly the first few years of school. For some reason, I had to put the tooth in a small glass of water beside the bed, not under the pillow as the story books suggest (I understand why, now). Then, in the morning, there would be a nickel or a dime in the water. I even think I got a quarter once! When we moved to Kansas, I was eight, my dad promised to give me money if I would help move things and stop running around like a monkey. A few hours later, he gave me a dime, and I was excited! I could buy at least a few pieces of candy with that. I received money sometimes at Christmas and also for birthdays. When I completed a babysitting course at the local hospital, at 13, I became excited at the prospect of really earning money.
Saving money was not new to me as a child. I heard my parents and family members talk of saving money often, and my parents had set up savings accounts for my brothers and me. But, as a kid, I still needed my parents to tell me when to put money into the savings account.
It's never too early to start educating children and familiarizing them with money and saving. It is also never too late to begin educating an individual about financial matters. Exposure and education are key.
What were your early experiences with money as a child?